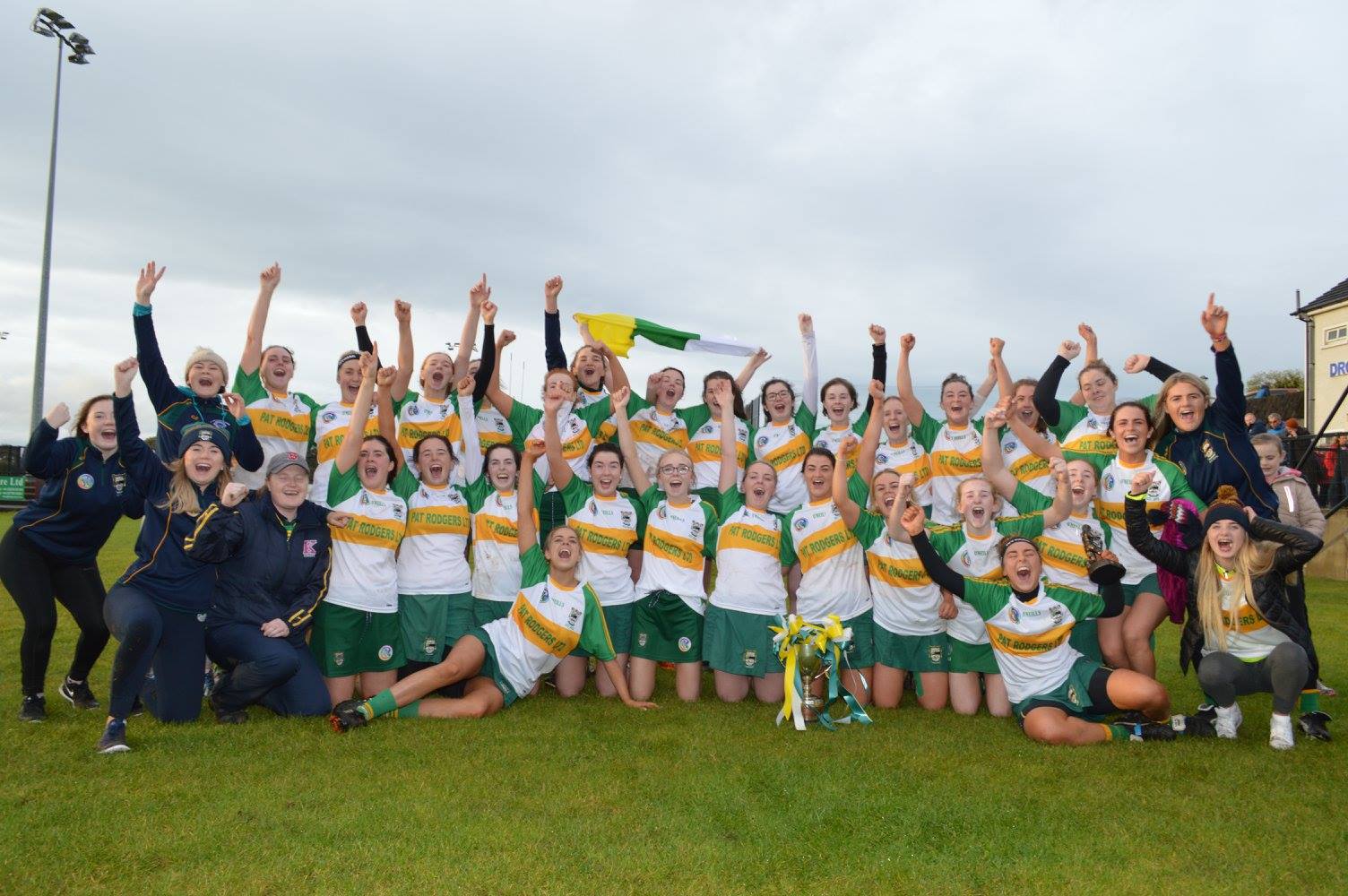 An Riocht Camogie club was formed in 1981 and enjoyed a golden era of camogie in the early years. In 1982, An Riocht won the Feis Sevens and reached the final of the Kilmacud All Ireland Sevens. They also secured the double with the Down Senior League and Championship and went on to annex the Ulster Title.  
1983 saw the camogs retain both titles however, and the late 80s saw a shift in success to underage teams.  
The camogs lifted 10 titles in 1989 and competed in the All Ireland Feile Final in Tullamore. In 1990, they secured the minor league and championship.  
In 1994, they won the Intermediate championship at adult level which kick started a new era of success across all age groups at An Riocht.  
Since then they have secured multiple underage titles and league and championship victories at Junior and Intermediate level.  
The senior team currently compete in the Division one senior league and most underage teams are operating at the top division. We have also created a recreational team for past players and adults that have never played before that are looking for a bit of exercise and good craic.  
The first camogie / camógaíocht games were played in Ireland in 1904 and in 2020 over 100,000 camogs now play across Ireland and worldwide. With over 150 members from u6 to senior An Riocht camogie club strives to promote this unique sport for females of all abilities and from all backgrounds. The benefits for girls and women playing sport are widely known and here at An Riocht the players and their ongoing development as players are at the heart of everything we do.  
So, why join us?  
It's fun 

It improves your physical health 

It reduces stress and aids mental well being 

It improves your self esteem 

It helps build your confidence 

It creates new friendships 

It teaches and develops a range of skills – assertiveness, leadership, mentoring, dealing with difficult situations, working as part of a team 

We are a community and we support and look after each other 
Although our players and in particular our young camogs are at the heart of everything we do we also need volunteers to help sustain all of the activities of our club. There is a role at An Riocht for everyone – playing our game competitively, recording attendance at trainings or even just making a cup of tea at a fundraising event.  
Everyone is welcome! 
If you would like to get in touch for more information or would like to pop out to our club for a visit please contact us at any time. We cannot wait to welcome you to An Riocht Camogie Club.