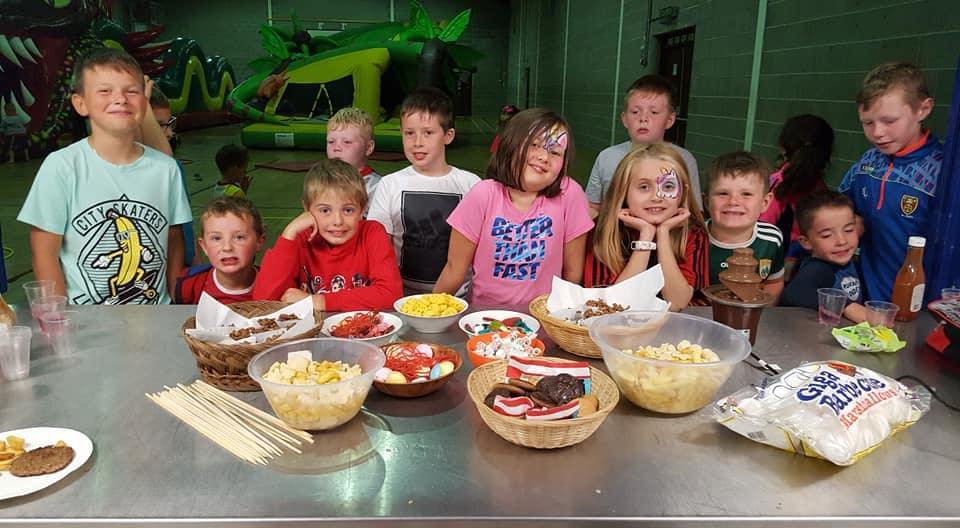 Kingdom Youth Club is run by a voluntary Management Board which meets bi monthly and oversees the work of a Senior Members committee made up of young people aged 13 to 25 years and a Staff/Volunteer committee both of which meet monthly and bring forward ideas for programs and projects to the Management Board.
KYC has over 300 members age 5 to 25 years. We are registered with EA Youth Service.
Our main aim is to provide local youth with a social, learning and community experience
by offering accredited courses and learning opportunities;

by promoting healthy lifestyles and positive mental health; 

by promoting good community relations;

by providing diversionary activities to keep young people from antisocial behaviour.
Over the past two years we have seen an increase in disabled young people coming to the club and our inclusion programs have been recognized by the Confederation Community Groups.
Our volunteers have undertaken Youth Work, First-Aid, Safeguarding and Volunteering training.
We have a 25 Year lease of our premises and are undergoing a continuous program of modernization from an exclusively sports club to a wide-ranging community hub.
As well as core youth work programs, we facilitate other groups with use of our premises such as local pre-school, primary schools and secondary schools, inter-generational outreach with community groups such as Kingdom Men's Shed, Ladies of Mourne and Mourne Stimulus and referrals from Probation and Youth Justice Services.
We are open Monday to Saturday.
We can be contacted through:
Telephone 028 4176 3681
Email  kingdom@anriocht.com
Facebook  kingdomyouthclub
Instagram  kingdomyouthclub20